Last updated on May 18th, 2023 at 04:10 pm
Amid the current COVID-19 pandemic, working from home has become a must. Of course, this condition will be a challenge and requires a process to build and maintain good communication between colleagues so that the work can run well.
A survey from Buffer shows that collaboration and communication are among the biggest challenges for employees when it comes to working from home.
Communication is one of the most important factors in any environment, especially in the workplace. Therefore, it is necessary to build good and effective communication so that team performance and collaboration are more focused and consistent.
So, you can apply several strategies to create effective communication while you are working from home. Here are six ways to maintain effective communication during work from home.
1. Create Schedule and To-Do-List
The first thing you can do is make a schedule and a to-do list of what to do. This will help you to be more organized, stay on track and stay productive while working at home. You can work on your priority list and can prevent you from skipping tasks or procrastinating on other work.
You can put a to-do list on your desk, wall, or in your agenda book. Interestingly, you can download the to-do list application on your cell phone so you can check it anytime and wherever you are.
So, make sure you have your schedule and to-do list to stay productive and able to work on all deadlines during working from home.
2. Use Visuals Communications
When you are explaining an idea, this will be a challenge for those of you who work from home. Visual communication can be the best solution in helping you explain ideas effectively, even when you are working from home.
Some frequently used visual communications can help make your work easier and more productive, such as explainer videos, whiteboard videos, diagrams, infographics, and so on. These help you to ensure processes or ideas are fully understood.
Visual communications are designed to be easy to understand and can be a great way to communicate difficult processes or ideas.
3. Stay Proactive With Your Co-workers
When you work from home, you still have to be proactive in opening lines of communication with co-workers so you will feel connected to co-workers without having to meet face-to-face.
You can start with informing project updates that you are currently doing or suggesting new ideas to be implemented in your work via email or Whatsapp group.
This attempt of being proactive will help you work more productively, increase trust and build good cooperation between co-workers.
4. Leverage Communication Tools
Communication tools have become a must-have when working from home. There are various tools for communicating with the team that are commonly used, such as Slack, Zoom, Asana, and Hangout.
Those communication tools are a chat-based workspace or work-based communication media to help you coordinate with your coworkers easily and effectively during working from home.
This application usually provides a feature to prioritize work, discussion forums between members to a timeline table that helps organize workflow.
Make sure you are always connected to your gadget during working hours so that coordination between team members is monitored and conveyed smoothly.
5. Create a Virtual Water Cooler
You can create a virtual water cooler to bring the team together during work from home. A virtual water cooler is a space where team members can gather to experience an in-office meeting that is not possible in the world of remote work.
You can start creating virtual water cooler moments with open dialogues or casual conversation, provide sharing sections, and empathize with coworkers. This will build team bonds and create a sense of community among the teams.
For example, set up a special virtual meeting to celebrate the birthday of one of your teammates. Those who live in the same area can make an appointment to exercise together or meet offline while still implementing health protocols.
6. Do Daily Morning Meeting
The next way is to do a daily morning meeting. It is one way to build good and effective communication with your work team. Daily morning meetings allow you to stay updated with team performance, such as KPI metrics. By reviewing these key performance indicators regularly, you can identify areas where your team is excelling and areas that may require additional support or attention. This allows you to adjust your strategies accordingly and ensure that your team is on track to meet its goals.
Scheduling a daily morning meeting every day can be used as a strategy to improve connections and build strong communication between co-workers.
This can also be used as an opportunity to provide opportunities for you and your co-workers to express opinions, exchange ideas, and unite the vision and mission with your fellow teammates.
Takeaway
Now you can understand what you and your team need to bring to the table to create and maintain effective communication while working from home.
Communication is one of the challenges that employees face when working from home. That's why choosing the right communication strategy can help keep your communication with your team smoother and more effective so that there are no miscommunications or other problems.
So if you want to run a work smoothly and have effective communication, you should follow the strategies mentioned above. Nothing matters more than having good communication when it comes to working from home.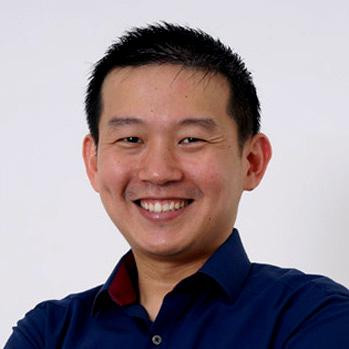 Andre Oentoro is the founder of Breadnbeyond, the award-winning explainer video production company. He helps businesses increase conversion rates, close more sales, and get positive ROI from explainer videos (in that order).