Last updated on April 30th, 2023 at 12:30 pm
Bloggy friends welcome to the age of video! Marketing insight suggests that content is still the king of blogging, but have you considered how video content can help your blog? Videos can be more than just a way to share your content; they can also be a powerful tool for increasing your blog's traffic and reader engagement.
Publishergrowth: The Revenue Acceleration Platform for Publishers
Blognife is elated to announce the launch of Publisher Growth- a community of publishers that helps you actively accelerate your revenue. This platform assists publishers in growing their traffic and revenue. As publishers, you can share and read reviews of ad networks and hosting companies. You can connect with other publishers to build links for growth and monetization hacks and more. This platform will help you stay up to date with the advertising and publisher ecosystem.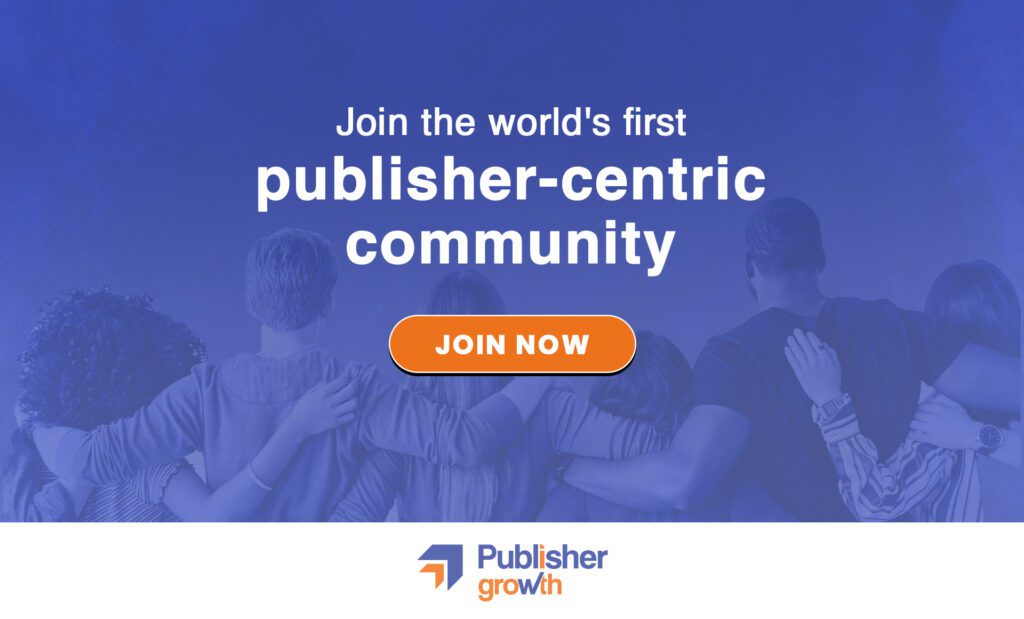 Features:
List of 200+ ad networks to monetize your site across all verticals.
Personalized site audit upon signing up on the platform that can increase your revenue.
Find all upcoming adtech conferences, webinars, and events in one place.
Stay informed with the latest adtech news across the globe.
Let me ask you a simple question: When did you last look at a video in your social media feeds? It's probably not that long ago. Videos are a great way for people to pay attention and keep them interested. Videos are easy to consume and offer a deeper experience than images or text alone.
Videos can do much more than grab attention. They can help you build a following of loyal readers. Your viewers will begin to view you as an authority on your topic if you make engaging videos. Your content will be a hit with your readers. They'll share your posts with their followers and increase traffic to your blog.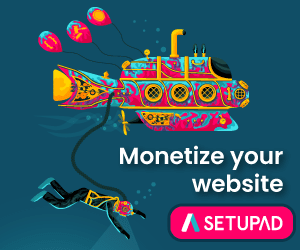 This blog post will discuss the benefits of including videos in blog posts. We'll also cover the different types of videos you can use and some tips for creating engaging videos. This guide will help you bring your blog to new heights with the power and creativity of video, whether you are a seasoned blogger or just starting. Grab some popcorn, and let's get started!
Why Use Videos in Your Blog Posts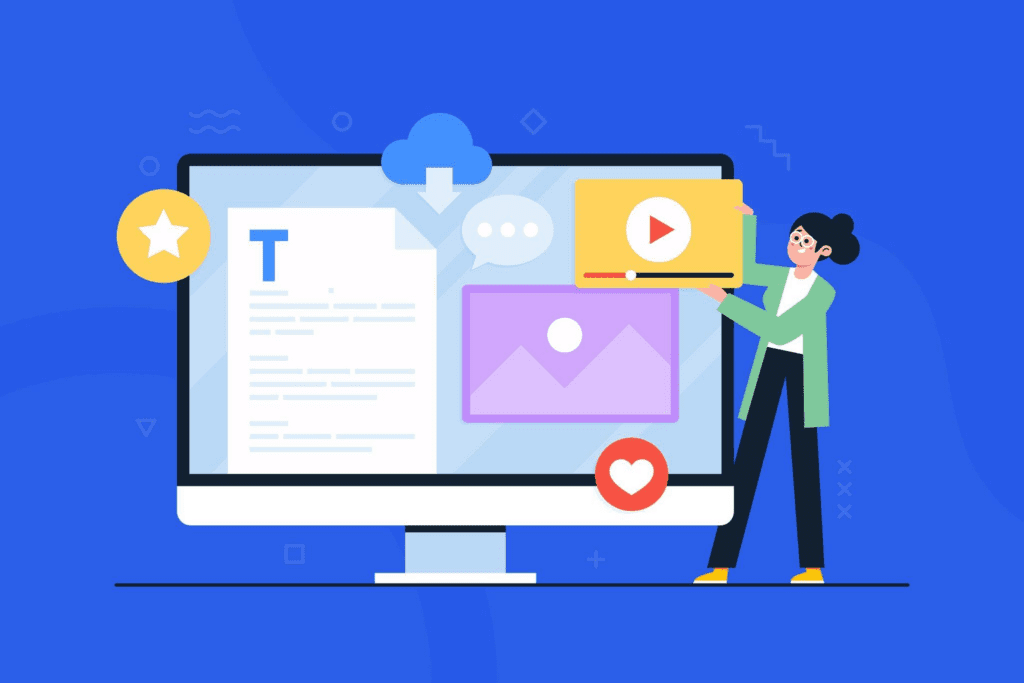 There are many reasons to use videos in blog posts. Videos can be a powerful tool to engage your audience. Video content is easier to consume and offers a deeper experience than text or images. You can grab your audience's attention by creating engaging, informative videos and keep them engaged with the content.
Videos are a great way to engage your audience. They can also help establish you as an authority within your niche. Your expertise can be demonstrated and build trust with your audience by creating informative videos of high quality. If your readers consider you a reliable source of information, they will return to your blog more often and be more inclined to share your content.
Video can be used to drive traffic and engagement to your blog. Informative and engaging videos are more likely to be shared on social networks and other platforms. This will help you reach more people and bring more visitors to your site. Videos are an excellent form of content that can make you stand out in search results. Videos can increase traffic to your site and your online visibility.
Tips for Creating Engaging Videos for Blog Posts
It can seem daunting to create engaging videos for blog posts. But it doesn't have to be. Anyone can produce high-quality video content with the right tools to grab their audience's attention. These are some ways to create engaging videos for your blog posts.
First, define the purpose and message of your video. What message do you want your viewers to receive from your video, and what actions do you want them to take after viewing it? Once you are clear about your goals, you can start creating your video content. You can use an online video creator tool to make the process easier and produce professional-looking videos.
Second, ensure your video is easy to understand and visually appealing. Use eye-catching graphics and visuals to engage your viewers and effectively illustrate your points. Your video should be concise and well-structured. It should have a clear introduction, main content, and conclusion. Avoid lengthy introductions and tangents that bore your viewers or distract from your message.
Make sure that your video is optimized for SEO and social media. To help your video rank higher in search results, use relevant keywords in its title, description, tags, and tags. To make your video more easily accessible to search engines and viewers alike, add captions or transcripts. To increase your video's reach and engagement, you can also promote it on social media platforms.
Creating engaging videos for blog posts doesn't need to be difficult or overwhelming. With the right techniques and tools, you can make professional-looking videos that will engage your audience and drive traffic to your blog. Experiment with online video creation tools to see how video content can elevate your blog!
Types of Videos to Use in Blog Posts
There are many types of videos that you can use for your blog posts. Each has its own advantages. How-to videos are great for showing your expertise and audience how to do it. Demos and product reviews are great for promoting products, especially for affiliate marketers or e-commerce sites.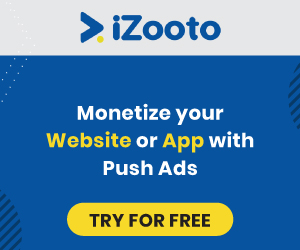 Interviews with experts in your field are a great way to add credibility and authority. Interviews with thought leaders, influencers, and other experts in your field can give you unique perspectives. Behind-the-scenes videos allow your audience to see your creative process and business. These videos can help you humanize your brand and create a stronger connection with your audience.
Q&A videos, which answer frequently asked questions of your audience, are a great way to build trust and provide value. You can record live Q&A videos. They are a great way for your audience to connect with you and show that they care about their concerns and needs. Consider your goals and audience when choosing the video type for your blog posts. You should consider what type of content is most appealing to your audience and which videos align with your brand's style and voice. A video maker online can make creating videos for your blog posts easier.
How to Embed Videos in Blog Posts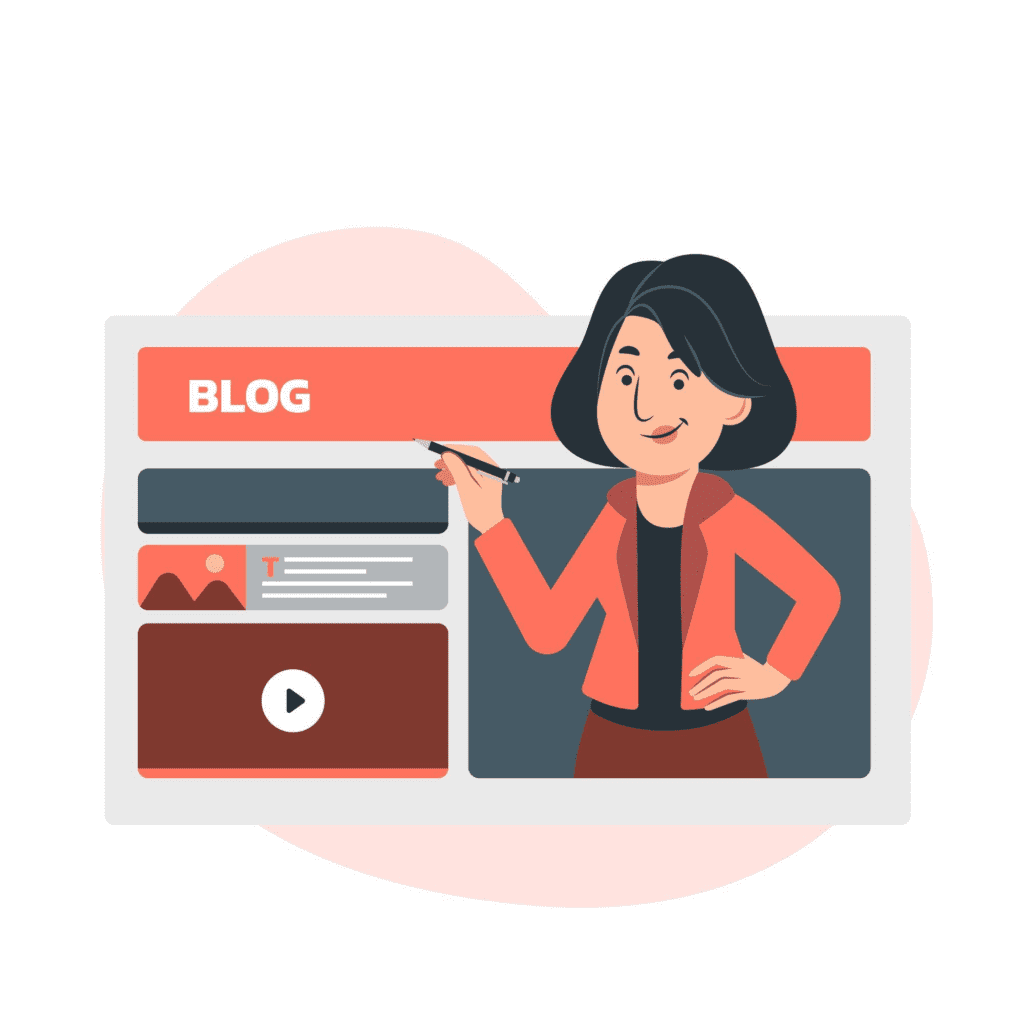 Embedding videos in your blog posts can enhance the user experience and increase engagement. Here's how to embed videos in your blog posts:
Choose a video hosting platform: Many video hosting platforms are available, such as YouTube. Choose the one that best suits your needs and preferences.
Upload your video: Once you've selected a video hosting platform, upload your video to the platform. You'll receive an embed code that you can use to add the video to your blog post.
Copy the embed code: The embed code is a piece of HTML code you'll need to add to your blog post to display the video. Copy the code from your video hosting platform.
Paste the embed code into your blog post: Open your blog post editor and paste the embed code into the text editor where you want the video to appear. Most blogging platforms have a specific block or section for embedding videos.
Make sure the code is in HTML format when you paste it. Editing the code allows you to adjust the size or position of the video. After you have added the video to your blog, ensure it is properly displayed.
Video embedding in blog posts can be a great way to engage your target audience and provide valuable content. Select a video hosting site, upload the video, copy the embed code, and paste it into your blog post editor. These are just a few steps to add videos to your blog posts.
Best Practices for Integrating Videos Into Blog posts to Ensure They Don't Slow Down Page Load Times
These best practices are important to follow to avoid slowing down page load speeds when embedding videos in blog posts. An alternative is to use a video-sharing platform like YouTube, which automatically optimizes the video for Web delivery. These platforms usually provide the best video resolution for the user based on their device and internet connection. This allows the video to load quickly.
Another way to save your video files is to compress them before uploading them to your hosting site. The majority of video editing software will allow the compression of video files without reducing quality. The smaller file size will result in a quicker load time, increasing your website's performance.
Also, lazy-loading video is an option. The video won't load until a user scrolls down the section where the embedded video is. This can reduce the page load time, especially for blog posts with many videos.
Optimize the video player settings to ensure the video loads smoothly and quickly. This may include setting the video player's size, settings (autoplay, looping, controls), and other options. This will help you ensure your videos are optimized for the user without slowing down your site.
Conclusion
Videos are an effective tool to increase engagement and traffic to your blog. You can keep your visitors interested and engaged by incorporating different video types into your blog posts. Videos can be used to explain your message better than text.
An online video maker tool can create engaging videos for blog posts. These tools allow you to create professional-looking videos with minimal technical knowledge. After you have created your videos, optimize them for web delivery. Also, make sure to integrate them into your blog posts so that they enhance the user experience.
Don't forget to track your video metrics to see which ones are working and which aren't. Google Analytics can be used to track click-through and video engagement. This data can be used to improve your video strategy and create more engaging content for readers.
Why wait? You can start incorporating videos in your blog posts now and you will see the positive impact on your traffic, engagement, and sales. It will be a great benefit for your readers!
Our Recommended Tools for Publishers:
Looking to Increase your Ad Revenue:
Get in touch with me for a personalised consultation and increase your ad revenue across native, display, video (instream and outstream), in-app and other verticals. I also assist in customized DFP setup, header bidding, and content creation strategy. My skype id is:
ronniedey
. Feel free to connect!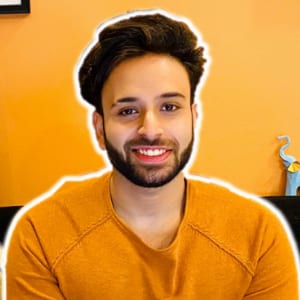 I and my team research various ad networks and can help you increase your overall ad revenue; so you could rake in more greenbacks with the best monetization platforms. Tap into the power of the online publishing business with me. I am just a mail away, so reach out to me if you want to scale up your website revenue. mail: [email protected]