Website monetization can be quite a task if a publisher is yet to know the ropes of ad servers and ad networks. A publisher must choose the correct ad server and then navigate through that server without glitches. DoubleClick for Publishers (DFP) can be an all-inclusive ad server platform in the right niche and publishers must try it out once. It is the most popular ad serving platform out there and can be the optimum way to monetize a website. However, it can take new publishers a lot of time to understand the numerous features. We, at Blognife, hope to assist such publishers in understanding the ad server.
In this tutorial, we are going to learn how to create a placement in DFP. In DFP, a placement is a group of one or more ad units where an advertiser's ad can be showcased. A publisher can create placements for trafficking purposes and to distinguish the types of ad units an advertiser may target. For example, a publisher may choose to create a placement for all the leaderboards on his site or one for all the seasonal ad spaces on the site. Creating a placement is not mandatory in DFP. But it is definitely recommended as it helps the publisher to organize the ad inventory, making it easier to steer through the inventory.
How to Create a New Placement in DFP?
Step -1
Login to your DFP account and click the Placements tab on the left.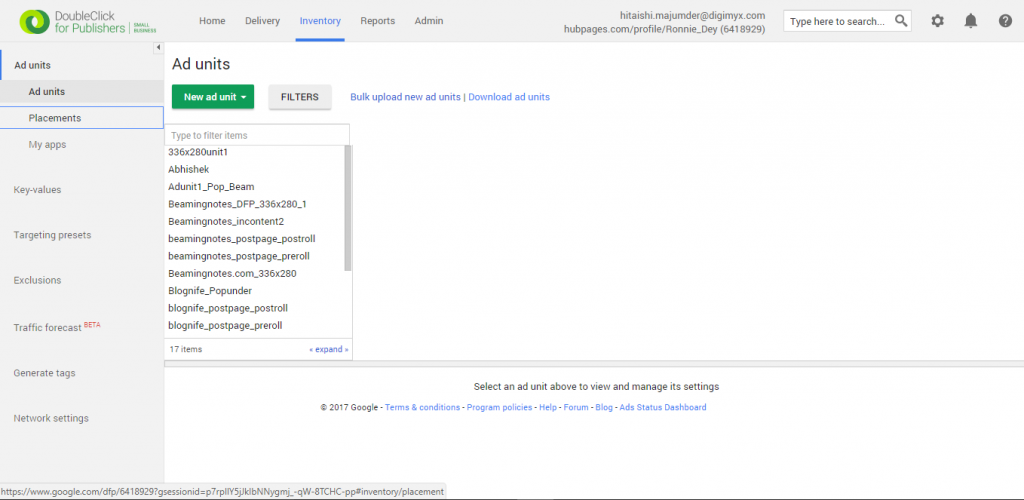 Step – 2
Click on the New Placement tab.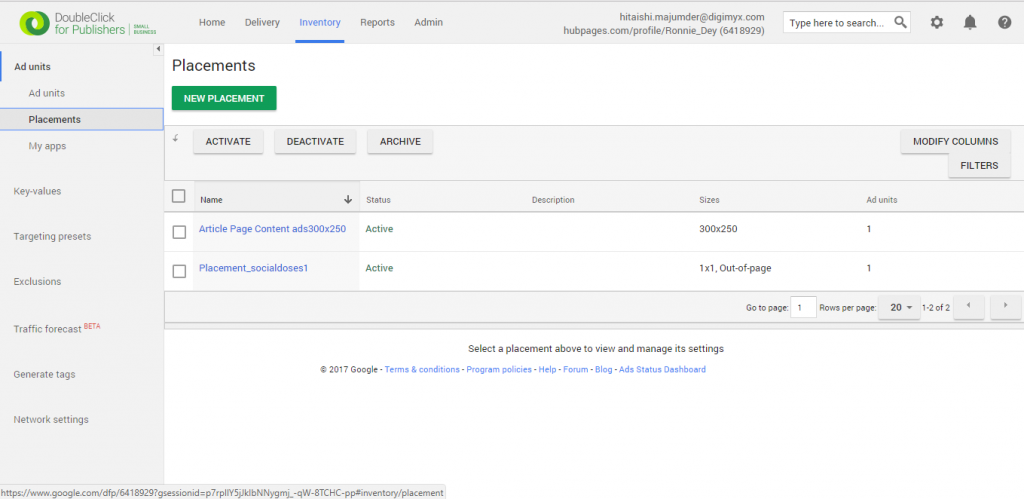 Step – 3
Give an apt name and a fitting description for the placement you are creating.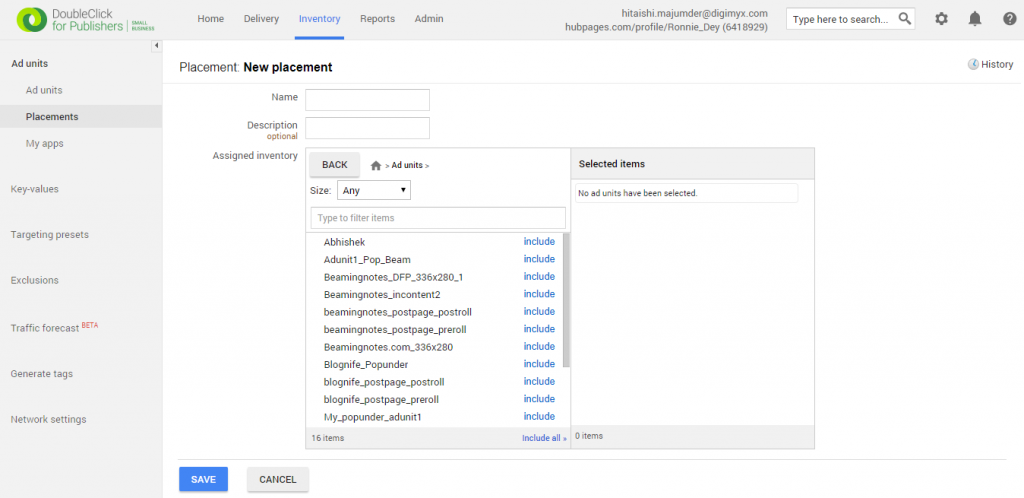 Step – 4
From the ad units listed, select the ad units you want to group into the placement by clicking on the Include tab beside each ad unit.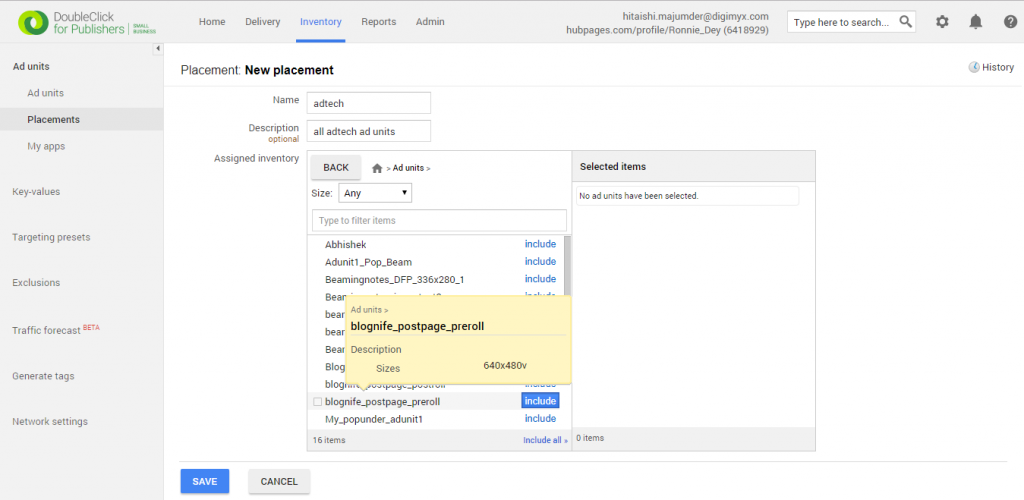 Step – 5
Once you have chosen the ad units you want in the placement, click on Save. Your placement is now created with the ad units of your choice.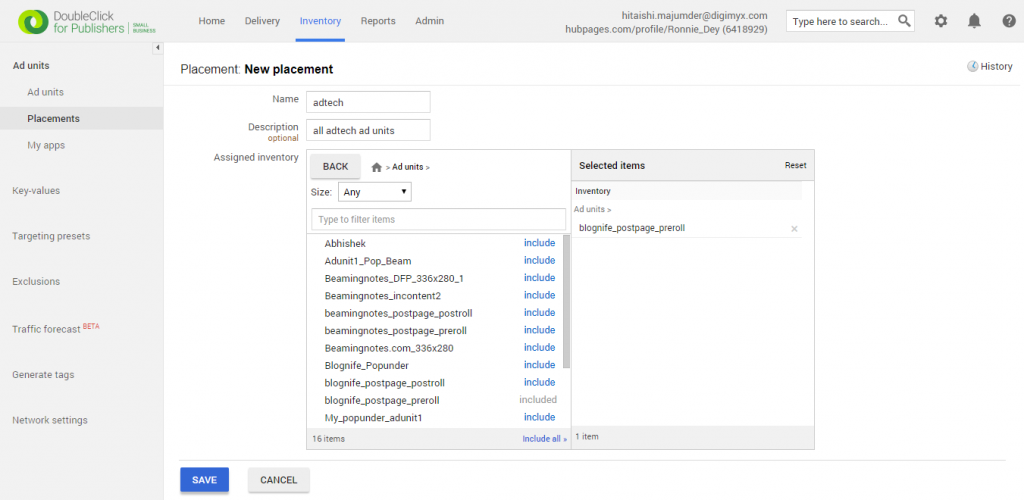 Thus a placement is created.  Placements, though not compulsory, help publishers in trafficking their websites and maximize revenues. DFP plays a big role in the monetization of websites, especially those which deal in display ads. So, it is very important that publishers have proper knowledge of all features and functions of DFP.  This tutorial is a step in that process. We hope that this tutorial will prove to be hopeful to all publishers and help them in creating placements.