Last updated on January 25th, 2023 at 02:51 pm
IAS22 has been a massive success, and PropellerAds have had the chance to hold their very unique meetup as a part of the summit. It was held on the 15th of September evening in Gurgaon, India. This meet-up attracted affiliate marketers from all over the country, and PropellerAds presented two talks given by experts. A networking session followed.
Throughout this blog, we will give an overview of the events that took place that evening, providing insight for those who couldn't attend or who are curious about what took place.
Table of Contents:: Summary
Hide
About India Affiliate Summit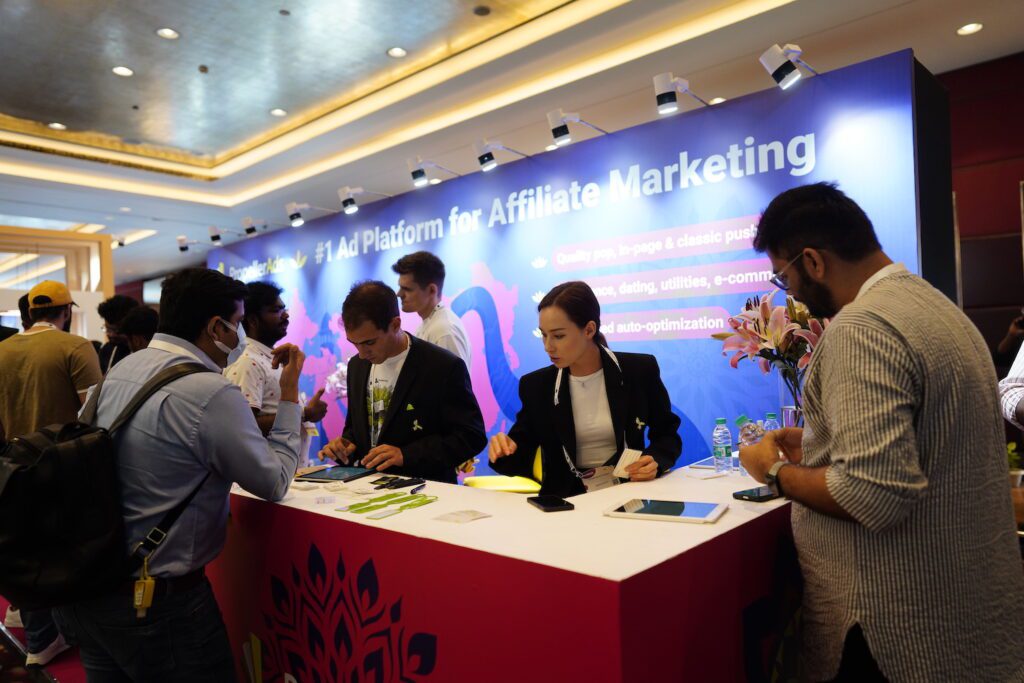 This time for the third year, a premier meeting point in the affiliate marketing industry, the India Affiliate Summit brought together the masters of the niche. Here, key industry stakeholders and influencers can collaborate and corroborate to escalate current opportunities. It was a two-day event that provided the opportunity to interact with exceptional peers and participate in stimulating and engaging sessions and presentations.
This year, it started on 14th September 2023 and was held at The Leela Ambience Convention Hotel, Delhi, Contemporary Business Hotel. IAS22 had over 1000 attendees, including representatives from companies like Google, HDFC bank, and Times group, making it the largest gathering of affiliate marketers in India.
At the Summit, there was a huge exhibition, and PropellerAds participated in it. The PropellerAds booth drew participants' attention with its bright color scheme and well-designed stand. Their meetup stood out to be one of the best events at the summit this year.
About the Meetup
Right after the Indian Affiliate Summit, PropellerAds, together with IAMAI and Notix, held the Affiliate Summit Meetup. Following the Affiliate summit, PropellerAds, along with IAMAI and Notix, hosted the Affiliate Summit Meetup. Here, the participants from the Indian affiliate community participants attended the event to network, make new connections, and learn from insightful presentations. They got a chance to interact with the company delegates on an individual basis, clarifying their questions, generating leads, etc. It was a chance for all the participants to join the international AFF community.
With its laid-back and relaxing backdrop, all the participants could talk business and network with each other over a glass of wine and chill out. This fantastic private meetup, delivering both relaxation and aspirations simultaneously, was attended by 100+ participants. The attendees did leverage the meetup to learn more about affiliate marketing: monetization ideas, real case studies, life hacks, and tips on how to use PropellerAds.
Meetup Program:
PropellerAds delegates gave talks on various topics during the meetup's two exposition sessions. Following the talks, there was a networking session. It kicked off at 4 in the evening and continued till 8. The meetup lasted longer than expected since everyone enjoyed themselves, and did not wish to leave. The schedule of the event is given as follows-
16:00 – Registration and Networking
16:45 – Session – 1st part
17:15 – Session – 2nd part
17:45 – 19:30 – Networking with drinks
MeetupSpeakers:
Let's have an insight into the talks given by the professionals.
Akshay Gopinath – Head of Sales India and APAC region at Notix
Told about: 10 QUESTIONS ON USER ENGAGEMENT WITH PUSH NOTIFICATIONS
The session was led by Akshay Gopinath, Head of Sales India & APAC region, who covered the main myths surrounding push notifications as a tool, discussed the best ways to engage with users through push notifications, and shared helpful examples.
Max Polyakov – Business Development Manager at PropellerAds
Anastasia Khegay – Senior Account Strategist at PropellerAds
Told about: Providing 120,370 ad impressions per second worldwide, PropellerAds offers a unique set of advertising technologies, including Push Notifications, one of the most popular of them all.
These sessions featured insights from PropellerAds traffic experts and their advertising strategies for generating client conversions.
The Bottom Line
PropellerAds proves to be an excellent ad network, curating top-notch features for publishers. With its simple approval procedure, real-time reporting, and reduced payment barrier, PropellerAds is one of the best alternatives to google Adsense. In conclusion, if you are just starting and you want to monetize your website traffic, you know who to go!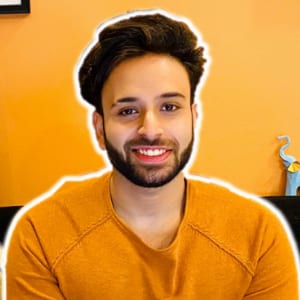 I and my team research various ad networks and can help you increase your overall ad revenue; so you could rake in more greenbacks with the best monetization platforms. Tap into the power of the online publishing business with me. I am just a mail away, so reach out to me if you want to scale up your website revenue. mail: [email protected]