Ayboll aims at Monetizing your blog content preserving the natural reading experience of website viewers is the key essence of the Ayboll ad network. Its customized widget links ads are placed along with published contents of bloggers, so as to make the native advertising quite seamless. If a reader clicks on Ayboll widget, bloggers get paid with generous revenue, and even more when traffic converts to leads. In this post, we are going to have a detailed look at Ayboll review and the CPM rates offered by this native ad network.
A Brief about the Company
Ayboll is an excellent native advertising platform that helps bloggers, brands, and publishers to add excellent value to their online content, and prevents them from being covered by uninteresting banners. It has so far attained more than 2000 premium advertisers and enjoys 100% fill rate. Its average ECPMs rate of US traffic is $6 and thus is able to invite more than 600+ publishers joining its network on a daily basis.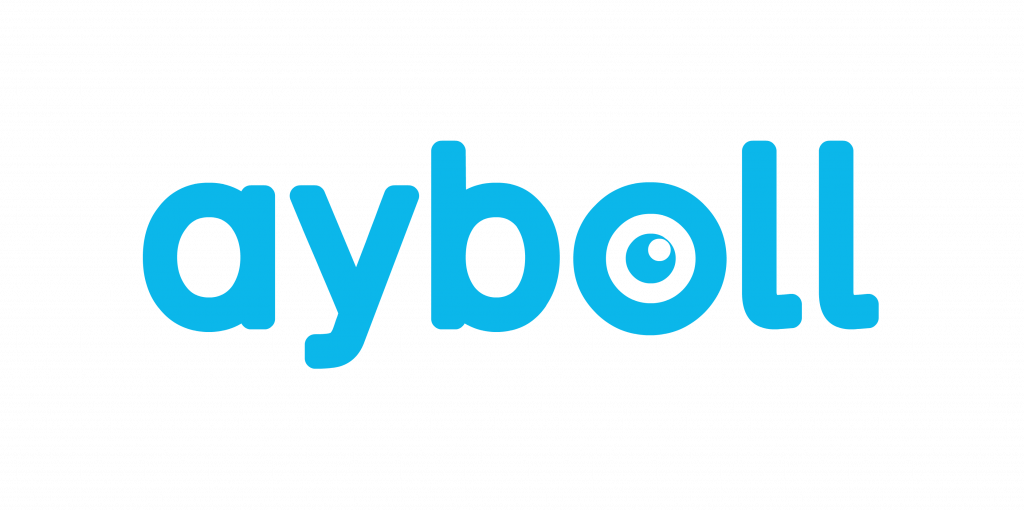 Website owners are able to generate excellent money by driving traffic through their native advertising tactics, without having to rely on banner advertising like those of Google AdSense. Their ads are just visually appealing and are able to drive a higher click-through rate and a high monetization factor.
Its objective is to accomplish the goal of offering the reader ads that look like content, simultaneously offering the website owner generate revenue through premium tactics. Ayboll widget is the core of the system that renders the 'recommended for you', 'you may like' tags at the bottom of blogs, with the intention of promoting similar posts from the same blog and to improve the number of page visits or promote editorial content.
Ayboll operates on the CPC basis, helping its publishers earn 50% revenue share. When users click on its 'recommended links', these outbound links take them to the content page of paid advertisers with a high potential to transform traffic into leads.
Ayboll Review: Publisher Requirements
Ayboll is quite easy to install and use premium advertising network, and takes less than 3 minutes to get install, offers immediate earnings for its publishers with nil obligations. Its sign up process is simple and any blogs irrespective of content type are able to enroll in it by simply providing e-mail address and password. It does not demand any contracts to be its publishing partners.
After the signup process, users are redirected to the main page, where they create free widgets through the simple steps of filling up detail fields. Publishers have to feed the website URL for which widgets are to be created and name it for identification purpose. Ayboll offers the option to choose ads between safe and 18+ ads, publishers have to choose the ad rating and fill in the widget header. This header is to be framed interesting as it appears on top of the widget on the web page. Publishers could customize the number of columns and rows that display ads on the webpage and the widgets could also adjust the size and number of columns based on the web page. Once Publishers are done with the process of customizing the ad widget, they need to click on create, so as to get the codes of the widget that has been created. These codes are to be placed on the head of the site and in places where publishers desire to place their ads. The entire process of widget creation is thus easy and user-friendly.
Ayboll Review: How does Ayboll Works?
Ayboll has an excellent and user-friendly dashboard that offers an overview of publisher's earnings. It offers reports on revenue on a daily and monthly basis with current and withdrawable balance. Its 'My widget' section displays all widgets created by user lined one after another along with all needed details of the widget. Publishers are able to edit, detect and derive the codes of their widgets through this page. Creating new widgets are also made easy through this page.
The revenue summary pages allow publishers to check and analyze their earnings across days, widgets, country, websites and platforms. Calculations on clicks, CPC rates, CTR rates and RPM revenue are derived from this page. Publishers are able to analyze the performance of every single widget through this page. It pays its publishers generously for quality clicks. It also identifies and ignores foul traffic. Reasons publishers choose Ayboll compared with its rivals are that it is able to pay $2 to $6 for quality clicks and traffic (That's how publishers are reviewing Ayboll).
Pros
It is easy to install and use, its widget helps its publishers create multiple widgets at multiple domains in less than 3 minutes through a self-serve tool. There is no annoyance from any pre-approval process as well.
Its design is completely responsive and works excellent on all devices, such as tablet, desktop, and mobile. Its tag elements also ensure speedy load times for web pages.
Its algorithm has been built by publishers taking a number of factors into consideration and thus would offer ad content based on the nature of audience to maximize revenues.
Its reporting system is excellent and its traffic analyzing tools such as benchmarking graphs, revenue per country, etc offers tremendous control over revenue for publishers.
Cons
Some of its ad campaigns are purely based on CPA and thus, not all of the clicks from users on ad content from Ayboll would fetch income for publishers.
New publishers could find it difficult in generating revenues, while established publishers may not find coherence with the revenue and traffic, including their clicks.
It does not offer WordPress plugins and operates purely through its widgets.
Ayboll Payment Structure and Payout
Ayboll not only offers excellent ways of revenue generation for its publishers but also helps them with hassle-free payment withdrawal protocols. It offers multiple payment options for withdrawing payments, including payments through PayPal, Skrill and Wire transfers. Minimum payment withdrawal is $100, while balance payments could get transferred to the next payment cycle. Payments are made between the 1 st and 10th of every month. Publishers may have to make charges for payment transfers, Wire transfer charges $25 per transfer, whereas transferring through Skrill is free. Publishers get their payment history recorded in their account window instantly.
The Real Story and My experience with Ayboll
It always makes sense to write Ayboll's review or any other ad network review if you've used it in the first go! I was pretty excited when I first read about Ayboll and the high RPM opportunities that bloggers shared on their review about Ayboll. This encouraged me to try Ayboll. Needless to say, the setup was easy and the widget got to live in a few hours. I ran the widget for a few days and there are the stats,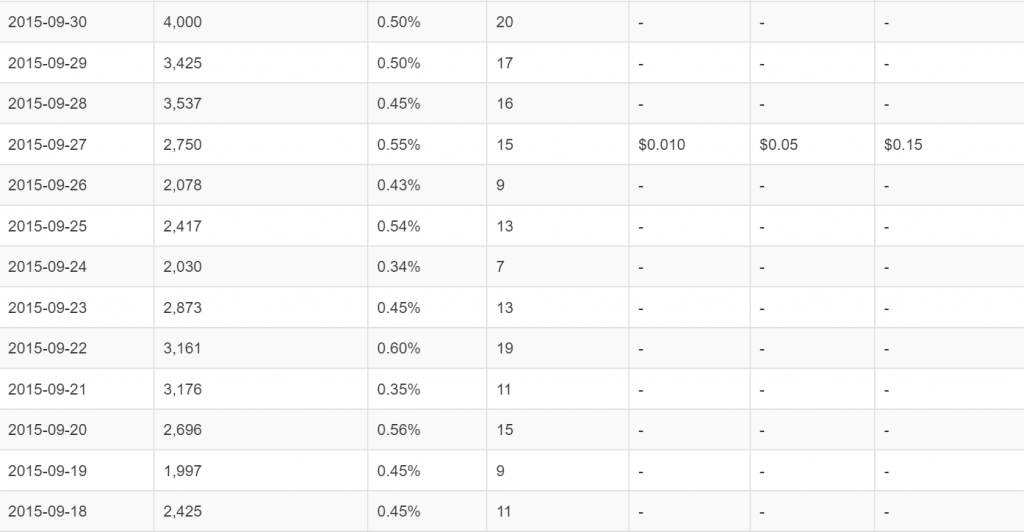 Column 1: Date; Column 2: Impressions; Column 3: CTR; Column 4: Clicks; Column 5: CPC; Column 6: RPM; Column 7: Earnings. I served them 80k widget impressions and gave them 400+ clicks only to earn 15 cents. Certainly not the kind of the native ad network which you wish to work with. However, it made me believe that Ayboll is another CPA driven ad network which is using the name of native advertising to promote affiliate offers and pays the publishers only if the conversions are being made.

Not much good experience with Ayboll on my educational blog. However, I would be interested to know how Ayboll performed in your case if you had used their widget. Do let us know in the comments section! Hope this Ayboll review was helpful to you. If you're looking for an alternative for Ayboll, I would recommend Spoutable, Content.ad, and Taboola.
Blognife's Recommended Monetization Partners:
Looking to Increase your Ad Revenue:
Get in touch with me for a personalised consultation and increase your ad revenue across native, display, video (instream and outstream), in-app and other verticals. I also assist in customized DFP setup, header bidding, and content creation strategy. My skype id is:
ronniedey
. Feel free to connect!