Native advertising has been the talk of the town for a while now and with good reasons. Native advertising has revolutionized the way in which ads drive user engagement with contextually-rich ads that have as much value as a standalone editorial piece. Traditional digital ads either irk users or simply fail to draw their attention. Even the passive banner ads are losing their charm. Users have developed a phenomenon called 'Banner Blindness' in which users, who have become too used to these ads, just dismiss the ads without giving them much thought, almost unconsciously. A mix of message-driven content and brand storytelling has made native advertising a winner. Native ads draw up to 60% more user attention than other ads and no wonder that they are projected to drive 74% of all digital ad revenue within the next 4-5 years.
So, as publishers and advertisers are increasingly opting for native ads, more and more native ad networks are jumping into the fray making the publishers and brand marketers spoilt for choices. Now publishers range from huge corporations to small and medium-sized publishers(500-1,00,000 page views). There are native ad networks such as Taboola, RevContent, Outbrain which require publishers to have millions of page views. Small and medium-sized publishers can't get approval from these networks and look for alternatives. AdNow is one of the best native ad networks in the world and is a great fit for such publishers. AdNow, established in 2014, is a widget-based native advertising network. The network has managed to get 150,000 publishers on board and serves 4.2 billion monthly impressions within a period of just 3 years.
Now, choosing the optimal native ad network for your website is of prime importance because it determines the monetization and revenue goals. Native ads pay much higher than banner ads. Since the native ads do not run on CPM model, the scope of revenue optimization and an increase is in your hands.
In this article, we are going to discuss how to increase revenue from AdNow by increasing the CPC rates.
How to Increase AdNow CPC Rates
Unlike AdSense, native ad networks are not capable of providing high CPC rates across all geographies, although they claim 100% fill rate. So, if you're going to use multiple native ads, your revenue will increase for sure. The trick here is to stick with each native ad widget for first 500,000-10,00,000 impressions to get an idea of which countries are getting the highest CPC rates.
Note: We would like to emphasize that this is for blogs having at least 10k pageviews a day. Anything lower than that would result in substantial revenue increase.
Now, in the reports segment, filter the data with the country performance. You would be able to see the top performing countries in terms of CPC rates.
AdNow seems to be performing particularly well for EU traffic. So, we can setup AdNow or even Content.ad which is also known to perform quite well for Eu traffic. As you can see here, the RPM rates for Italy, Spain, France are quite high compared to other geographies. So, you can have Adnow widget running on these visitor sources.
So, whenever a user from these high-paying geographies comes to your site, let the AdNow widget load for that visitor.
We recommend you to use AdNow in conjugation with another native ad network. For US traffic- Taboola, Outbrain, AdBlade are the preferred options. For Indian traffic- we would recommend MGID and Taboola. For European traffic- we would recommend Content.ad. For Russian and Latam traffic- we would recommend MGID. RevContent can be used as a backfill native ad network or you can also use them for specific geographies. In that case, Taboola would be your backfill network.
Well, there are a lot of posts that talk about how you can increase your AdSense revenue but not many posts tell you how you can increase your ad revenue from AdNow native ads by increasing the CPC rates. We hope this article has been a comprehensive one and will help you in increasing the AdNow CPC rates and consequently garner high revenue.
Editor's Pick: Tools Recommended by Blognife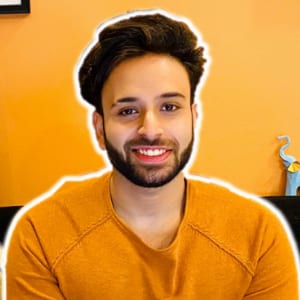 I and my team research various ad networks and can help you increase your overall ad revenue; so you could rake in more greenbacks with the best monetization platforms. Tap into the power of the online publishing business with me. I am just a mail away, so reach out to me if you want to scale up your website revenue. mail: [email protected]