AdMob is a Google-owned ad network that allows publishers to monetize their mobile apps with relevant ads from a huge inventory of advertisers. Developers simply need to sign up for a free account and install the SDK into their app. Revenue is usually earned on a CPC basis, though there is also some CPM advertising available. AdMob is available for Android and iOS platforms, with support for Unity and Cocos gaming engines. Your AdMob account connects with your AdWords account to distribute your ads for your Android, iOS, or gaming applications. AdMob fully integrates with Google Analytics, allowing you to access all the metrics and dimensions that matter to your application – user acquisition, engagement, revenue, screen views, sessions, app version, screen size and more.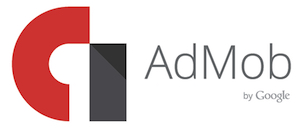 Native advertising has challenged banner ads by blending brand storytelling with message-driven content. Users often suffer from banner blindness. But with native ads, users are very interested in the content, irrespective of the product or services being marketed. This is where native ads score over banner adverts. Native ads somewhat bridge the difference between brand publishing and banner adverts. Implementing native ads in-app can be time-consuming and complicated. With AdMob's native ads express, publishers can start implementing native ads quickly and simply.
An intuitive and user-friendly interface means publishers can create and style their ads, in the AdMob interface, very quickly. There are a variety of ad templates to choose from. The ad formats can be customized to fit within an app's UI.  Publishers will be showed numerous ad types and not just install ads. Once a publisher is done designing, he just needs to drop a few lines of code in his app to request a new native ad. Publishers can review their ads in their web browsers, before they go live, without having to push code.
As AdMob is owned by Google, it has no minimum traffic requirement for publishers. It does not impose any language requirement either. But to become a publisher in this network, you need to have a prior approved AdSense account. AdMob has a high revenue split ratio of 60:40. The network displays high-quality advertisements. The platform is used by top app developers around the world like Etermax, Cheetah Mobile, Backflip Studios and Fingersoft.
AdMob Native Ads CPM/RPM Rates and Performance
The earning model of AdMob is based on a CPM basis, though there is also some CPC advertising available. The revenue is highly dependent on the location of the traffic. Monetizing a mobile app is difficult because, without proper followership, CPC and CTR tend to be low. AdMob provides lower rates of CPM compared to AdSense. The average RPM on Android platform lies in between 15 cents to USD 1.50 while on iOS, it is between 20 cents to USD 2. They have very good fill rates and has competitive eCPMs.  Ad units which are placed on natural breakpoints are known as Interstitial units. Native ad unit gets placed at the bottom. These have an RPM of 15 cents to  USD 1.5 for Android traffic and 20 cents to USD 2 for iOS traffic. AdMob follows the monthly payment cycle. The minimum payout threshold is USD 20. It supports payment through a number of portals which include ACH, PayPal, and Wire Transfer.
AdMob is one of the largest and most popular tools for monetizing mobile apps. It can be used by both basic and advanced app publishers. For more advanced app makers who want to maximize their mobile earnings, AdMob also includes a tool called "AdMob Mediation" that facilitates ongoing optimization. This feature allows users to display ads from multiple sources, including the AdMob network and other mobile ad networks.
Blognife's Recommended Monetization Partners:
Our optimization strategies have helped publishers increase 30-50% of their ad revenue. You can increase your display, video, native and push monetization ad revenue by booking a
consultation with me
. This limited time $300 consultation would include suggestions on how you can increase your overall website revenue. You will be getting revenue upliftment guides-- that can help you setup video ads which pays CPMs of USD 10 and above for tier 1 traffic and USD 3 and above for tier 2 traffic. Also enabling auto-refresh ad units, setting up line items to maximize revenue in DFP etc. All these information would worth $3000 and above if you're going to learn by doing it yourself. These steps, if implemented will guarantee least additional 30-50% revenue uplift on your blog or website. Do connect with me on my skype id:
ronniedey
for a 1-on-1 discussion to help assist in increasing your ad revenue. Or simply
fill this form here
so that we will get in touch with you and suggest the best ad partners.
Overall Review: Good
Monetize your app with Admob native ads from Google with high fill rates.