Last updated on July 16th, 2021 at 07:13 am
Contextual advertising is a very effective advertising technology as it involves ads that are customized according to site content, thus making the ads relevant to the users' interests. Media.net is one of the largest adtech companies in the world and is second only to Google AdSense in the contextual advertising domain. The ad network has been developed by the Yahoo! Bing network and for a lot of publishers they bring around 50-60% of what AdSense is bringing for them in terms of revenue.  So, publishers can make money from the network if they focus on the right niche. Established in 2012, Media.net is still an emerging player in the adtech industry. It is considered to be the best alternative to Google AdSense. To know more about Media.net, click here.
In this article, we are going to discuss how publishers can sign up with Media.net.
How to Sign up with Media.net
Go to the website of Media.net by clicking here.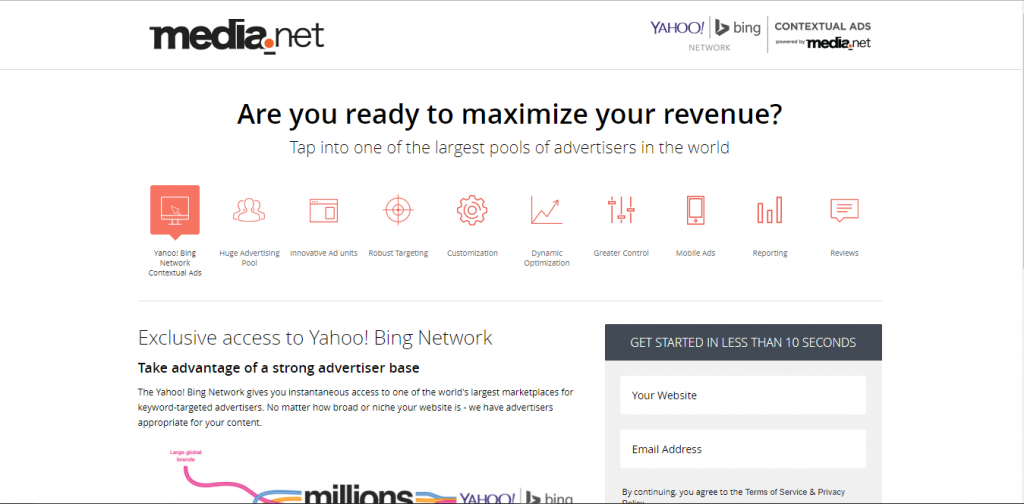 Now provide the name of your website and your email address. Then click on Continue With Signup.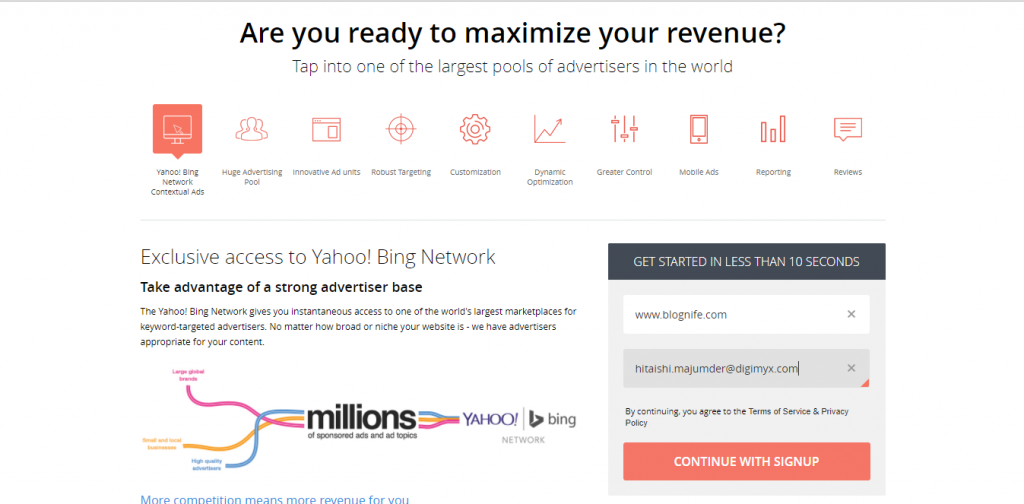 Now type in your name and the captcha code required. Then click Submit for Approval.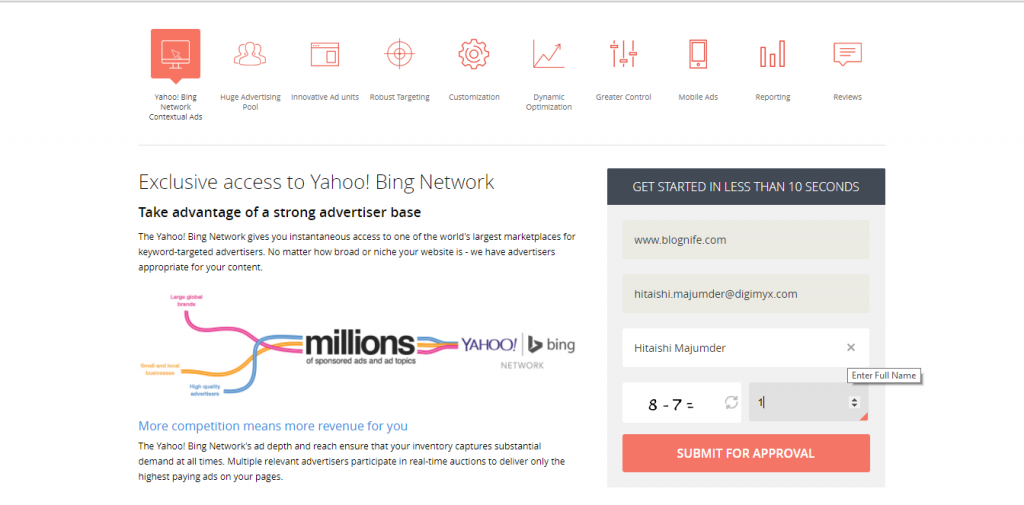 The application process only takes a couple minutes. Account approval may take 4 or 5 business days to about a week. Once your account is approved, each additional site you submit must also be approved, but your account representative can help with that and getting additional sites approved should take a day or less.
Media.net also has an affiliate program for which you can apply here. To know more about the affiliate program and its workings, click here.
AdSense brought about a revolution in contextual advertising. However, Google's rigid policies sometimes drive publishers away. But there is a void when it comes to alternatives to AdSense. Media.net is expected to fill that void. It is one of the best ad networks in the world and boasts of a publisher list that includes  Forbes, Hearst, Meredith, Yahoo, MSN, Reuters, Kiplinger, The Street, Ziff Davis, NY Daily News and many others. Thus Media.net is definitely worth trying by all publishers.
[wpsm_offerbox button_link="http://bit.ly/2jto2Bu" button_text="Signup" title="Media.net- High Paying Contextual Ad Network" description="Media.net is perfect for websites having US, UK and Canadian traffic. Use this link to get a bonus of 10% on top of your regular earnings for 3 months." thumb="https://i0.wp.com/blognife.com/wp-content/uploads/2016/03/Media.net_.jpg"]