There are a large number of tools which can be used to promote your website. Getting traffic is always a goal but that traffic needs to be turned into dedicated readers and customers. A travel website should not only be functioning but also needs to be properly presented. Here is a list of the best Wordpress plugins which will help you get the most from your travel website.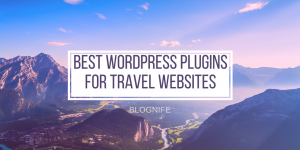 1. Nomad World Map

For each location of the map that gets added by a user, the Nomad World Map plugin allows you to set the type of content that you'd want to show the person. It can be the travel dates, a custom description of the tour of the place or an excerpt of a related post.
Why should you use this?
The location carousel gets displayed at the bottom of the map. Sliding it will make the map zoom in to the location that is linked to the visible content.

It allows the addition of multiple maps to the same page.

Custom thumbnails can be provided for each location.
2. Yoast SEO
Yoast SEO plugin simplifies the SEO process and helps in the technical optimization. It makes it much easier to optimize the content for keywords that you're trying to rank your website for.  
Why should you use this?
It uses the Page Analysis functionality which allows you to write meta titles and descriptions for all the categories in your website.

Compatible themes can use the Breadcrumbs function which creates an easy navigation system for users as well as search engines.

It comes with a Facebook OpenGraph implementation which allows for integration on social media.
3. Geo Mashup

The Geo Mashup plugin allows you to save location information with posts, pages, images and other WordPress objects. All this data can be shown to the user on interactive maps in many ways.
Why should you use this?
It uses a variety of map providers like Google Maps, OpenStreetMap and Leaflet for extensive and accurate information.

There is a Geo Search widget which enables the user to search for content by distance from a search location.

It supports a large number of languages and standard WordPress shortcodes. It also supports the addition of template tags to maps.
4. EWWW Image Optimizer
The EWWW Image Optimizer reduces the file size of your images without compromising on the quality. This is very essential if you want to feature images of high quality without having any impacting the loading time of your website.
Why should you use this?
Optimization of images allows for a faster backing up of data and a significantly low usage of bandwidth.

It does not use any third party server and therefore huge number of images can be optimized in a few minutes.
5. Checkfront Online Booking System
The Checkfront plugin helps to turn your existing WordPress website into an online booking engine. With this you can drop its shortcode into a page or post and create a self-service booking interface for your services.
Why should you use this?
It displays the real time availability of various offered services and helps in making bookings. It processes payments online within your website.

It sends automatic confirmations, alerts and invoices to customers, staffs and partners.

It supports multiple languages and international currencies.
6. W3 Total Cache


The W3 Total Cache plugin provides with WordPress Performance Optimization (WPO) by improving the SEO and user experience of your website. It increases the website performance and reduces the download time via Content Delivery Network (CDN) integration.
Why should you use this?
It is compatible with shared hosting, virtual private or dedicated servers and clusters.

It supports the minimization of pages, posts and feeds for reduction of page load time.

It improves conversion rates and optimizes your website to provide it with a better ranking on Google.
7. Disqus Comment System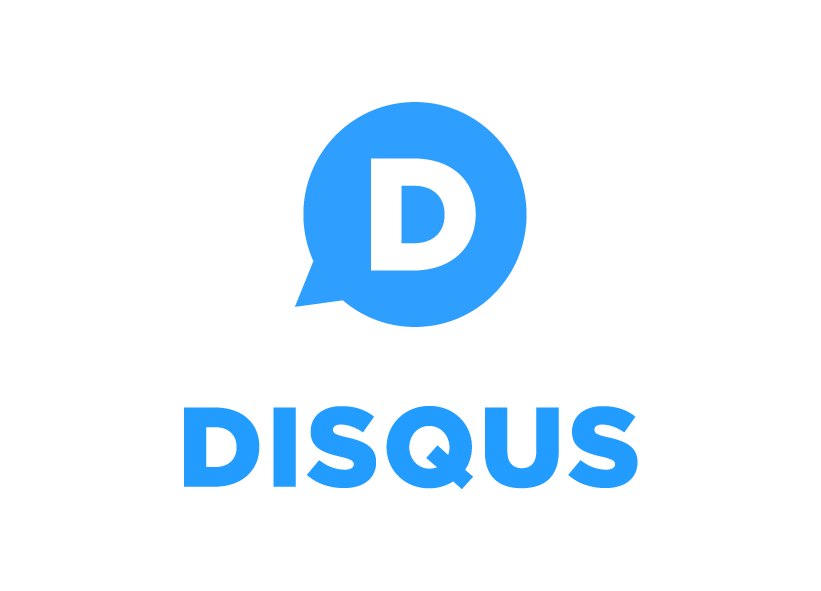 Disqus is a discussion plugin which provides your users with an opportunity to be a part of a community and share their thoughts on your content and products. It helps to keep them engaged with your website.
Why should you use this?
It automatically syncs the comments to WordPress for backup and has a mobile responsive design.

It allows the user to format (bold, italics, underline) the comments.

It has a discovery widget which shows the active discussions that are taking place on your website.

It has an automatic anti-spam filter to remove all the spam comments.
8. qTranslate X
The qTranslate X plugin offers you a way to maintain dynamic multilingual content which is something very essential for a travel website as it would help you to reach a much larger traffic.  
Why should you use this?
It provides language switching buttons on admin pages which, once pressed, makes all the text of multilingual fields to be filled with the chosen language.

It provides a way to designate which fields on a page or post are to be multilingual. 
9. Taboola
The plugin enables WordPress users to easily integrate Taboola's content recommendation widgets on their website.
Why should you use this?
It helps you to generate direct revenue by surfacing Taboola's high quality sponsored content recommendations.
10. Meta Slider

With the Meta Slider plugin you can create slide shows for your website in a fast and easy way. This makes your site more visually appealing for the readers which is something that every travel website should do.
Why should you use this?
It creates responsive, SEO slide shows in a matter of seconds.

It supports full image cropping and comes with a built in widget system.

The transition effects for the slide show can be configured.
Blognife's Recommended Monetization Partners:
Looking to Increase your Ad Revenue:
Get in touch with me for a personalised consultation and increase your ad revenue across native, display, video (instream and outstream), in-app and other verticals. I also assist in customized DFP setup, header bidding, and content creation strategy. My skype id is:
ronniedey
. Feel free to connect!